A few years back, longtime Alaska fisherman Malcolm Milne told a roomful of young fishermen to engage in the decision-making processes affecting their livelihoods. He actually said it better: "As a small boat fisherman, if you are not at the table you're on the menu." We believe him. We've curated a list of current resources to help young fishermen today – in and beyond the arena of regulation and policy.
We're always looking for new ideas from our members, so please contact us if there are other resources you would like to see listed here.
Minding Your Fish Business
The Alaska Division of Economic Development offers loan programs intended to promote participation in resident fisheries with programs for quota, vessels, gear and more. Alaska residents can use this website as a guide to apply and obtain low interest loans needed to keep their business running smoothly.
Alaska Commercial Fishing and Agriculture Bank
Modeled after the Federal Farm Credit System, CFAB is a tool to bring outside capital into the local seafood community by financing Alaska fishing businesses. On this website you can find commercial fishing, agriculture and business loan applications, financial management resources and related news articles.
Are you interested in starting your own commercial fishing business? The Alaska Sea Grant FishBiz project offers tools and valuable information to guide you through the process of starting your business, managing finances, expanding, and even exiting the industry in a financially responsible way.
The Alaskan Quota and Permits LLC offers full-service brokerage for quota, permits and EMT's, trades, leases and transfers. This site also runs advertisements for vessels, gear and equipment for sale by owners. It offers helpful links to lenders, state and federal government resources, fishing news and more, including Alaska Boat and Permits, IFQ sales through DED and other licenses.
Capital Construction Fund Program
The NOAA Capital Construction Fund Program was created in 1936 by the Merchant Marine Act and is designed to help fishermen purchase fishing vessels using before-tax money. This NOAA website offers further information on the project, applications and other important documents for those interested in utilizing the program.
Health care and insurance costs play a formidable role for many small fishing businesses and families today. The Fishermen's Fund was established in 1951 to help cover the costs of treatment and care for commercial fishermen who find themselves ill or injured in Alaska or Alaska waters. Licensed crew members and permit holders working on and offshore are eligible to apply. Initial treatment must be received within 60 days of the initial injury or illness, and an application must be submitted within one year after initial treatment. You can access information on how to file a claim and links to forms below.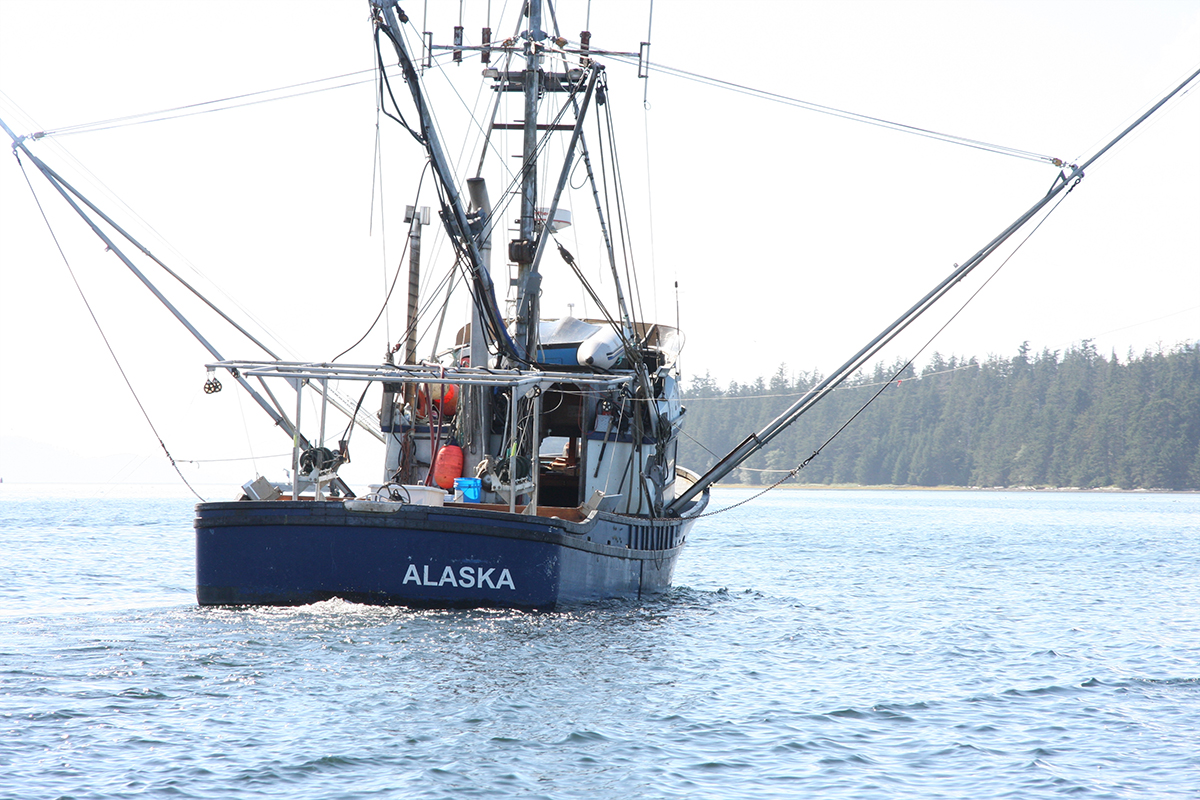 Are you engaged in commercial fishing? If so, you are required to have a crewmember fishing license. Check out this site to order your crew license and learn more about crewmember duties and exemptions.
The North Pacific Fishery Management Council (NPFMC) is one of eight U.S. councils in charge of preparing and amending management decisions in federal waters. This document is designed to guide you through NPFMC meetings with information on Council structure, effective methods to engage in the decision-making process and resources for additional information.
The seven member Board of Fish (BOF) is the state's regulatory authority charged with making allocative and regulatory decisions in state fisheries. BOF members are appointed by the governor and serve a three year term. This website includes information on upcoming meetings, proposed regulation changes and more. A great way to engage in the BOF process is through your local Advisory Committee.
Fishermen's Direct Marketing Manual
The Fishermen's Direct Marketing Manual is a guide and reference book designed to help fishermen sell their catch directly to buyers. First released in the 1990s, the manual is now in its fifth edition. The manual can be downloaded free of charge, or purchased as a paperback book for only $5.
Regional Seafood Development Associations are designed to foster the economic opportunity and development of their designated fishery. RSDAs have the ability to establish a tax on fish harvests for marketing, infrastructure, and additional development efforts. The members of these organizations are composed of all eligible commercial fishing permit holders from fisheries in each seafood development region. There are currently two RSDAs in Alaska which provide marketing materials for their fishermen, Bristol Bay and Copper River in Prince William Sound. Click on the link below to check out more Alaska seafood marketing materials courtesy of AMSI.
Training and Work Opportunities
Without contacts in the commercial fishing industry, it can be difficult to land that first crew position. Utilizing online job boards and Facebook pages can be an effective way to connect with employers if you do not already have port connections or the ability to walk the docks and connect directly with skippers.
Alaska Young Fishermen's Summit
The three-day Alaska Young Fishermen's Summit is hosted by Alaska Sea Grant and offers an opportunity for young and incoming fishermen to network and build skills they need to start a fishing-related business. Use the website for information on the upcoming February 2020 Summit and check in with the Facebook page for event updates and related news.
Alaska Job Center Network
The Seafood and Fishing jobs page on the Alaska Job Center Network website offers educational resources for incoming fishermen and a link to Alexys where you can tailor your job search to specific ports and fisheries. Educational resources provided on this site can be helpful for background information on fishery-related careers. Links range from information on Alaskan Fishing and Seafood jobs in Alaska, to vessel and processing jobs.
The Alaska Summer Jobs website offers information and job contacts for deckhand jobs as well as commercial fishing and other seafood-related jobs. It also includes helpful information on what to expect when working in the fishing industry, including expected costs and compensation.
Check out our very own Alaska Fishermen's Network Jobs Board to see the latest and greatest opportunities for working in the Alaska seafood industry.
Alaska Ocean
Observing System (AOOS)
The Alaska Ocean Observing System website offers a series of maps that show data visualizations of sea ice coverage, ice thickness, physical and chemical data of Alaska waters and more. The site also offers links to current projects and environmental issues unique to Alaska like salmon run timings and marine policy forums.
Adapt Alaska was launched in 2017 as a collaboration between Tribes, communities, agencies and nonprofits. It functions as a place to discuss environmental changes that are impacting marine, terrestrial and human landscapes across Alaska. Browse the website for information on what is changing and how Alaska residents can adapt to these changes.
Climate Change and Alaska Fisheries
Ocean conditions are changing rapidly. This Alaska Sea Grant publication provides information on major Alaska fisheries and how they are impacted by ocean changes ranging from ocean temperatures/circulation, to ocean acidification, invasives, algal blooms and related pathogens. The article also details research efforts, management approaches and adaptation methods for individuals, communities and the fishing industry itself.
Current and in-depth Alaska fishery news and information is available from a number of sources ranging from Tom Gemmel's infamous "Alaska Fish Notes" to iconic radio programs and other online, on-air and print sources and projects.
Publications like National Fisherman and Pacific Fishing offer great coverage of issues affecting commercial fisheries around the country. The Fisheries page of the Alaska Journal of Commerce also features news on environmental, policy or market-related changes affecting the Alaska fishing industry. Alaska Fish Radio is another go-to spot for information on everything concerning Alaska commercial fisheries. Check the website for updated articles or listen to the radio show every weekday on 30+ stations throughout the state.
Calendar of Fishing Seasons
This calendar functions as a general guide for state fisheries by region. While emergency closures are not included, the site shows average opening and closing dates for salmon, herring and groundfish. The Alaska Fishing Network Jobs "fishery seasons" webpage offers similar information in a different format.
Fishing Community Profiles
Interested in fishing but not sure where you want to live and work? This website offers information gathered from the Alaska Fisheries Science Center (NOAA) through an interactive map that tracks demographic information and fishing involvement in communities throughout the state.
Fishermen's Associations & Alliances
AMCC is involved in a number of projects and partnerships aiming to provide new and young fishermen with the resources and insights they need to operate successful fishing businesses today. These include a compilation of advice shared by veteran fishermen and industry experts and a series of Public Service Announcements produced by Alaska's Next Generation of Fishermen project.